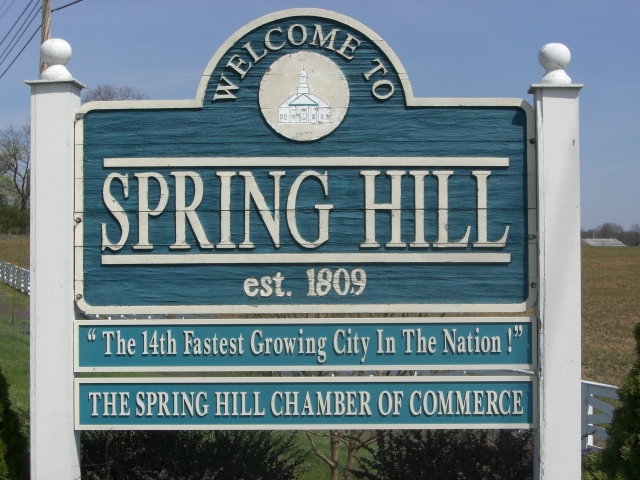 Homes are moving in Spring Hill TN and you folks considering buying should be too as the market contiues its push into the early part of spring.
There are still great deals available in Spring Hill, whether you are looking to live on The Williamson or Maury County side of the city, opportunity is knocking. The market continues to move in a positive direction and with interest rates still extremely attractive, now is the time to take advantage of huge savings that will add up over the years to come.
Whether you are buying or selling, let us show you how you can save money! We work with a great group of vendors and we also help with some of the costs associated with a Real Estate transaction.
Spring Hill is located approximately 30 miles south of the downtown Nashville area and is located just off of I-65 and offers easy access to Hwy 31 and I-840 as well. Homes are selling in Spring Hill and whether you are buying or selling it pay's to know your market!
The selling season is upon us and the buyers are now looking at homes, many folks start there search now so that they can close over the next several months! It is important whether buying or selling to be informed!
Here are the latest properties listed for sale in Spring Hill as of April 24th, 2012.