I met Roey Dagmi through a Real Estate Training Course called i-FAStTRAC and have enjoyed leaning about his market in San Fernando Valley California. The Training course comes with assigments and we interact to grow both our expertise and Internet Visibility.
Here is a little bit about Roey Dagmi:
For those of you who dont know me, I would like to introduce myself and hopefully I will have the privilege of working with you in the future.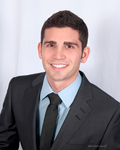 My name is Roey Dagmi and I specialize in helping people invest in Real Estate whether it be buying a home for the first time, selling, or buying property as an investment. I truly enjoy working in Real Estate as I help others fulfill their Real Estate needs and create a smooth transition. As a Broker Associate for Exit Platinum Realty in Woodland Hills CA, we strive for our clients to have a stellar experience.
Being born and raised in Tarzana CA, I have the advantage of being particularly familiar with the San Fernando Valley - knowing where the safer areas are for families raising children, local real estate trends, and finding the best deals. I began my real estate career excelling in residential property management and have since expanded my skills into residential property sales. I Primarily focus in the San Fernando Valley including Tarzana, CA, Woodland Hills, CA, West Hills, CA, Calabasas, CA, Encino, CA, Reseda, CA, Sherman Oaks, CA, Studio City, CA, and Van Nuys, CA.
I am very personable and know how to accommodate both buyer's and seller's taste to achieve all that I can for my clients. My friendliness and expertise make me the perfect choice for all of your real estate needs.
San Fernando Valley CA Real Estate – Roey Dagmi, As Broker Associate at Exit Platinum Realty in Woodland Hills CA, I specialize in real estate in the San Fernando Valley including Woodland Hills, Tarzana, Encino, and Sherman Oaks. I help people fulfill their real estate needs whether it be buying a home for the first time, selling, or buying property as an investment. (818) 515-0149