The My Search For Homes Team would like to wish everyone a Happy New Year filled with family, friends, good times and good health.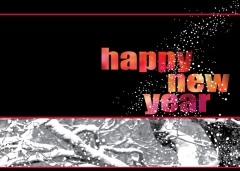 As you prepare for your New Years Celebration please take a moment to read the link below. Davidson County Sheriff's office is offering a free service to get you home safe.
For more information: New Year's Eve 2011 Safe Ride Options.
Another free option is AAA's Tow-To-Go. Call 1-800-AAA-HELP (4357) anywhere in Middle Tennessee. You get a free ride home and tow from any bar or restaurant. This program is designed to be used as a last resort for AAA members and non-members and is subject to availability.
There are also other options that cost money, including taxis and shuttles.
Read More Informational Blogs About Franklin TN Happenings & Real Estate
Williamson County & Surrounding Nashville Area Real Estate that WE WILL SELL!!!
MySearchForHomes.com Team
is part of Exit Realty, which is The ELITE upcoming Real Estate firm in Middle Tennessee with a dedicated group of talented agents specializing in all aspects of Real Estate from Land/Lots to Estate homes. Our Team can help you Sell your home or help you find the right home in Williamson County and the surrounding Nashville area. Agents of Darren DeMartino, Steve Manley, Jim Pewitt and Cindy Beam will make sure you get the BEST Price if selling and the BEST Deal if buying. Please don't hesitate to call one of our talented agents: we won't let you down.
(615) 307-0858
MySearchForHomes.com Team/EXIT Realty Music City |
348 Cool Springs Blvd
| Suite A | Franklin | TN | 37067|
615-807-1204
Each Office Independently Owned and Operated