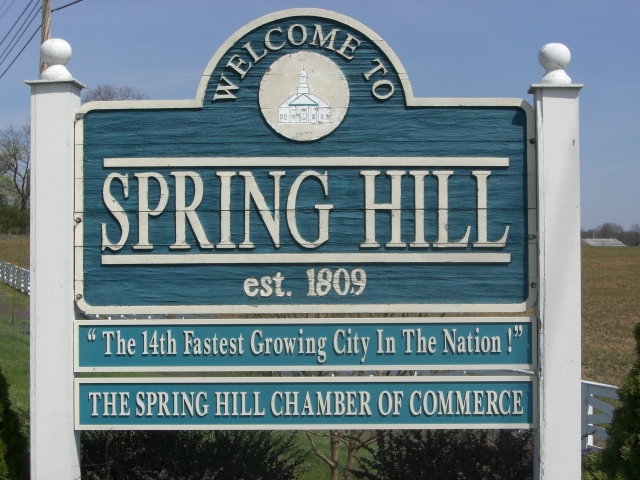 Spring Hill TN homes for sale are attracting buyers to this diverse community located in both Williamson and Maury Counties. The selling and buying season is now here and over the next several months, buyers and sellers will be negotiating terms and prices as people get ready to make their moves over the spring and summer months.
The rates to borrow money for home purchases remain extremely low and this can save much more money than many people realize. Whether you are buying or selling it is very important to understand the implications of what it can do to the bottom line whether you are buying or selling.

We are here to help and whether you are buying or selling, we here are MySearchForHomes are prepared to help you with your exit strategy and help you with that next great place to call home. We offer great solutions to help you get the best price with a great home protection plan in place on your behalf, no matter if you are moving in or moving out - or both!
Spring Hill is located approximately 30 miles south of the downtown Nashville area and is located just off of I-65 and offers easy access to Hwy 31 and I-840 as well. Homes are selling in Spring Hill and whether you are buying or selling it pay's to know your market!
The selling season is upon us and the buyers are now looking at homes, many folks start there search now so that they can close over the next several months! It is important whether buying or selling to be informed!
Here are the latest properties listed for sale in Spring Hill as of April 3rd, 2012.
Read More Informational Blogs About Spring Hill TN Happenings & Real Estate
Now is the time to be in the market, whether you are selling or buying, the deals are here and for sellers, this is a great time to attract buyers. The rates for buyers are at historic lows and there is demand in our market. If you are a seller, you don't want to wait until interest rates go back up pushing more buyers out of the market.
Please feel free to contact me for a free report and evaluation for your property, neighborhood or project.
Schedule a showing by clicking here.