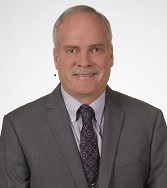 Direct: (615) 538-7490 OR (931) 215-8987
Office: (615) 807-1204
Team Leader, ECP, REALTOR
Looking to work with someone who loves what they do? My name is Steve Manley and I am the Team Leader of The MySearchForHomes.com Team at Exit Realty All Stars in Braintree Massachusetts and Exit Realty Music City in Brentwood Tennessee.
I am passionate about my business and truly enjoy helping and serving others realize their dreams and plans by helping buyers and sellers come together with a successful transaction.
I work with a great group of Agents and we function as a team which assures that our clients receive that best possible experience, each of us have different aspects of the business that we excel at and working together we truly do bring great value to our clients.
Our Team specializes in Real Estate transactions in two separate areas. In Massachusetts we service the Boston area, including Plymouth County North, Plymouth County West, Norfolk County MA and surrounding areas. And in Tennesse, we serve the Nashville area, including Franklin, Brentwood, Nashville, Spring Hill, Columbia TN and surrounding areas.
As your Real Estate Consultants you can expect the highest quality service and dedication. As a Client and as a Person, you will be treated with the ultimate in Sincerity and Respect. Before, during and after the sale, we want you to be able to feel great about telling others about your experience with us and that you truly have a friend in the Real Estate business.
We have a broad range of experience's in the Real Estate Field, and have been involved in many different types of transactions. I personally am also a former builder and developer and understand the importance of have a knowledgeable, reliable, professional Real Estate agent who will strive to do the very best job possible.
In addition to traditional sales, we specialize in short sales and working with investors and HUD approved non-profit organizations in helping homeowners free themselves of their original priciple mortgages and retain possession and ownership of their home.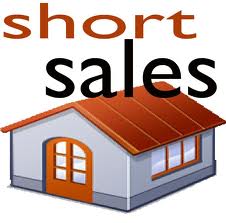 One of the unique skill sets of our Team is a great understanding of how to get your property to the top of the search engine results organically and this is of great value to our clients who are selling their properties.
Our Team's Business Evolves Around The Following Core Values:
• Live by the Get by Giving philosophy.
• Make our Client's #1 goal, our #1 goal.
• Live up to our standards, despite temptations to lower them.
• Be willing to work toward a common good.
• Do what we say I'll do, sometimes more, just never less.
We are dedicated to our clients and work very hard to help them achieve their goals with their Real Estate needs. We will always give honest answers, and not simply tell people what they want to hear.

I am originally from the Boston area and after serving in the U.S. Air Force moved to Middle Tennessee in 1985. After many years of working and living only in Tennessee, I now spend my time in both the Boston and Nashville areas. I am active in my Communites and am very fortunate to have two wonderful sons.
I really enjoy what I do and work my business full time. I enjoy meeting people and and helping folks find a solution to their Real Estate Goals. I am very grateful for the wonderful experiences I have had meeting and helping many families. It is hard to express what a great experience it is to form long lasting relationships that I have developed with so many wonderful people, and I value each one a great deal.
I have recieved many different awards and have been consistently a top producer no matter the market conditions.

Thank you for your visit and please feel free to contact us at any time. We are also consumer's of goods and services and know how important it is to find people and businesses who will do what they say they will do. That is our promise to You!
---
You Now Have Access To The Boston and Nashville Areas Ultimate Real Estate Search Engine